English
Why we teach English
At Boughton Monchelsea our aim is to promote high standards of English by equipping children with a secure understanding and command of spoken and written language. Language is both a means of communication and a vehicle for thinking, and is crucial to children's development and learning. It gives pupils a voice and a means of expression, as they learn that words are powerful. English is both a subject in its own right and the primary medium for teaching the whole curriculum. Fluency in the English language is an essential foundation for success in all subjects, as it provides pupils with the key to effective learning.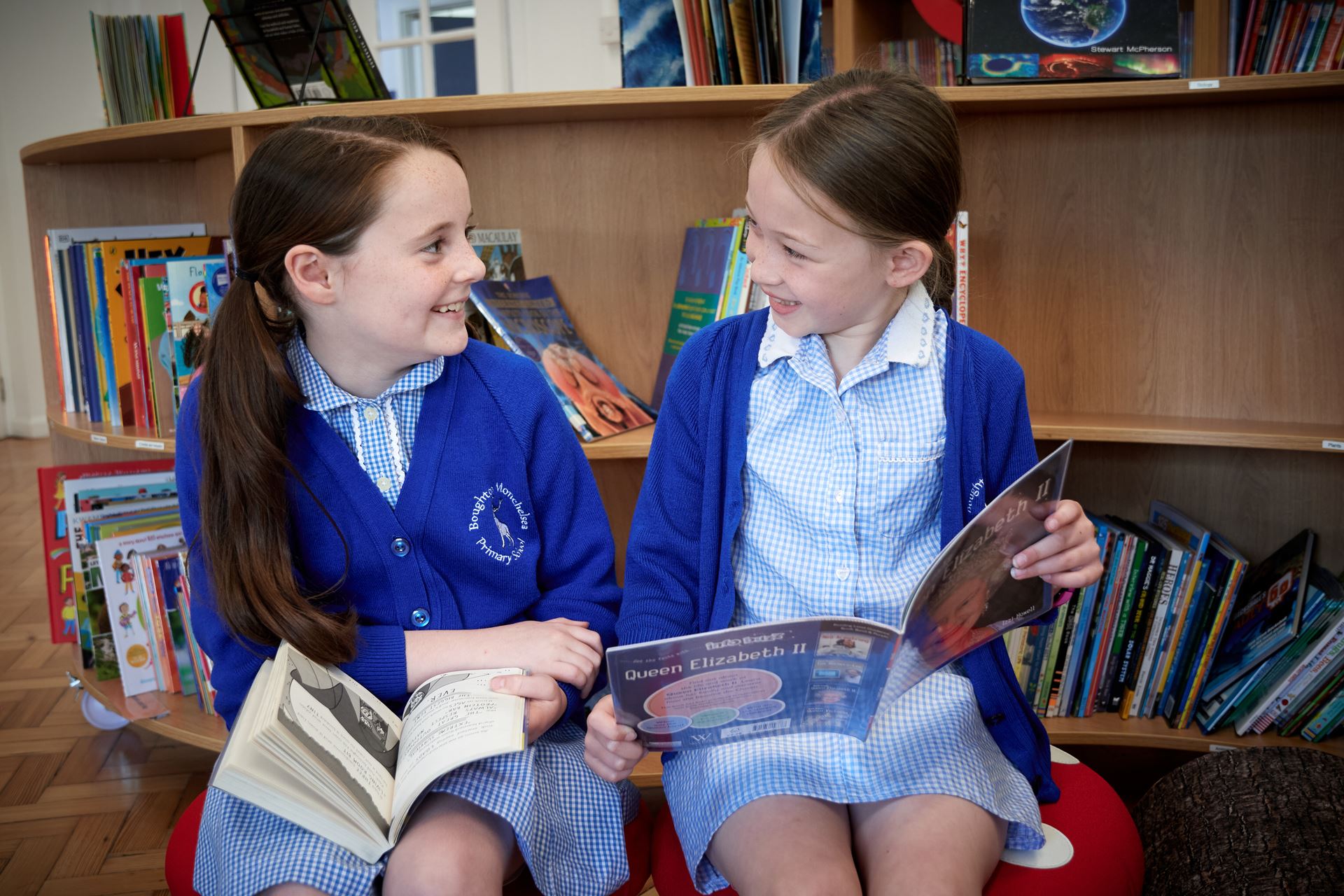 How we teach English
English is an all-encompassing, fundamental part of everything we teach at Boughton Monchelsea. The strands of reading, writing, speaking and listening are interlinked in a rich and varied English curriculum, built on the foundations of our four curriculum drivers.
Our Curriculum Drivers in English
Being Human
Language helps us to make sense of what it is like to be human. In talking through and describing their experiences, pupils learn to identify feelings and put them into words. Through literature, pupils learn to put themselves in others' shoes, developing a sense of empathy and appreciation of what life is like, as experienced by people in different times, places and situations to themselves. Verbal and written language gives pupils the tools to explore and debate issues of equality and injustice, while critical thinking skills help inform good decision making.
The World
Having the ability to communicate effectively is key to understanding the world around us and how it has developed over time. Books set in contrasting locations enable children to travel to different worlds without moving their feet, helping readers to build vivid pictures in their imagination. The literacy skills that the children develop in English lessons can be transferred across the wider curriculum, enabling them to access and interpret sources of information and to skilfully consider their reliability. Literacy skills enable pupils to select and organise information and represent it in various written and oral forms, developing their understanding of the subject matter as they process it.
Change
Literature set in the past enables pupils to be transported to different periods of history and is an effective vehicle for putting the learning from History lessons into meaningful context. The language of discussion and debate allows for consideration, comparison and commentary on how things change, both over time and as a result of significant events. Pupils describe changes that they observe in contexts such as scientific investigations and observation of nature, using precise subject-specific vocabulary.
In considering the changes that are facing our planet, pupils use their language skills to develop an understanding of the causes and consequences of the climate crisis.
Exploration
Language allows pupils to access, process and reflect on information from written and aural sources, as well as that encountered in practical contexts. It enables them to explore ideas and interpretations, working both collaboratively and independently. Pupils make connections between ideas and offer new perspectives and solutions through verbal or written expression. Our literature curriculum offers rich exploration of new worlds and ideas, led by carefully selected authors.

How our curriculum is structured
Teachers develop planning sequences to immerse children in the chosen text, following the pattern of reading, discussion, analysis and writing. Through channelling the author's skill and talent, pupils develop a love of reading and writing, as they develop strong literacy skills.
Speaking and Listening
We recognise the importance of oral language as a communicative process, with speaking and listening receiving prominence in the English curriculum, alongside reading and writing. Speaking and listening in the classroom serve both social and educational purposes. That is, speaking and listening is central to self-expression and communicating with others, as well as acting as a cognitive tool for learning. Children at Boughton Monchelsea have opportunities to develop their thinking and solve problems through collaborative talk; deepen understanding of texts and situations through drama; and take part in presentations and scripted performances.
Reading
We put good quality children's literature at the heart of English teaching to encourage pupils to foster a love of reading. We believe that every child deserves the chance to become a reader, as we know that reading opens children up to ideas, experiences, places and times they might never otherwise experience in real life.
Children begin to follow the Floppy's Phonic systematic approach from the beginning of their school life here at Boughton Monchelsea. They work through the structured programme to become familiar with decoding (reading), encoding (spelling) and handwriting. The children are taught through a two-stage approach. The first stage is teacher led and includes a revisit and review and teaching of a new sound (if applicable). The second stage focuses on the child practising what they have been taught, then applying and extending it in a range of contexts.
bmps reading strategy docx.pdf
reading skills progression docx.pdf
Writing
The Power of Reading approach, where a high-quality text is used as the basis of a unit of work, allows pupils to draw inspiration from the author, using the text as a model as they practise composing and refining their own work. Children are also provided with many opportunities to develop and apply their writing skills across all subject areas, and we ensure that they acquire a wide vocabulary and skill in writing for different purposes.
writing skills progression docx.pdf